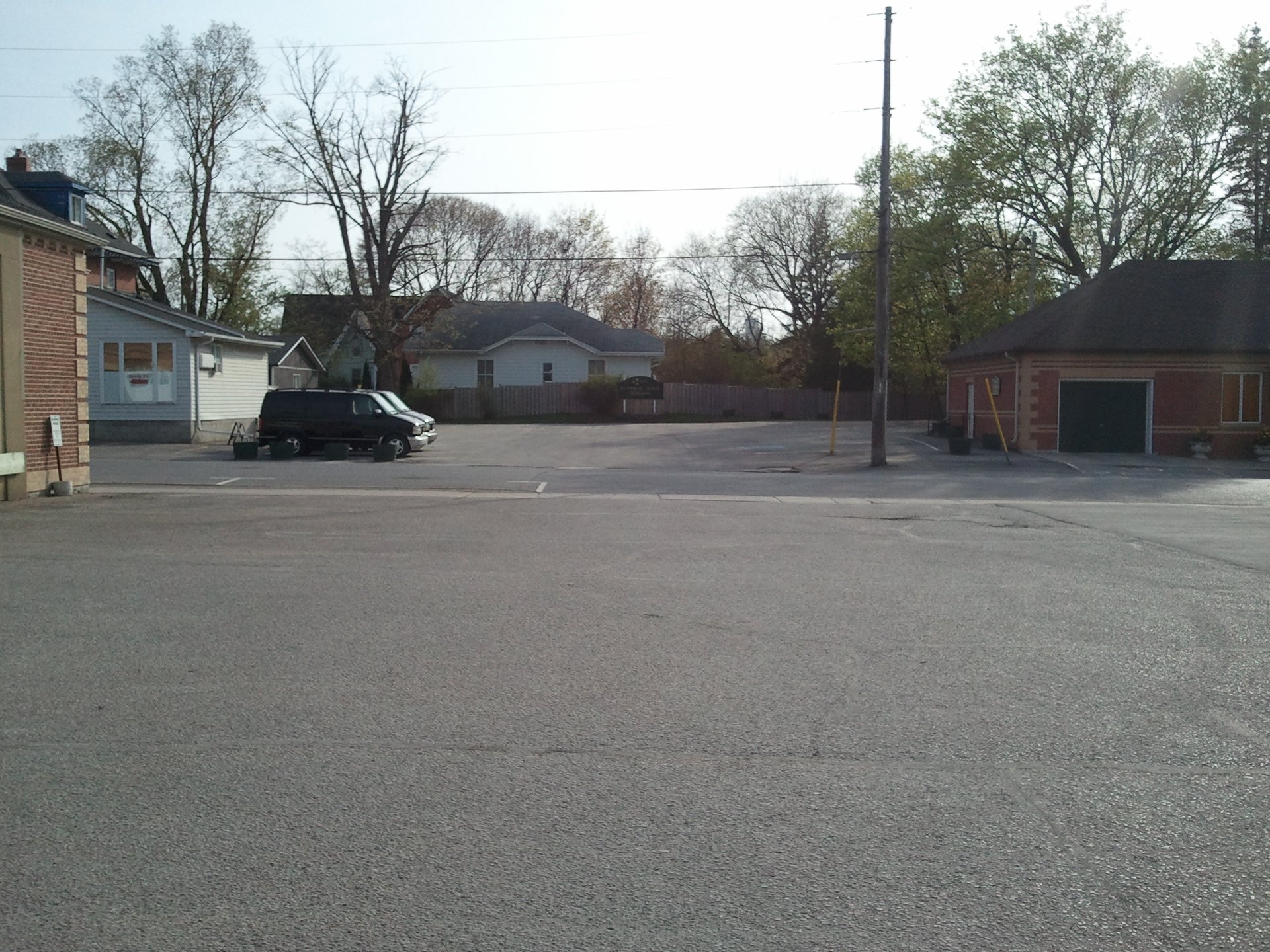 Outside the Funeral Home
Ample parking is available both in our paved parking lot beside the funeral home and on the surrounding streets for over 200 cars less than one block from the funeral home.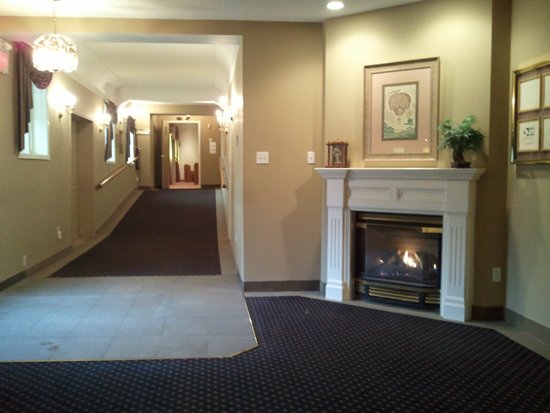 Our Front Lobby
The warmth of a gas fireplace greets guests as they step into the Wagg Funeral Home. Looking up the hall is the Chapel and to the right is a visitation room.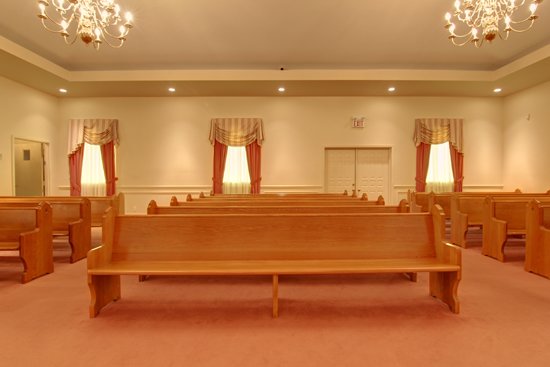 McDermott-Panabaker Chapel
Although our chapel is not intended to compete against the reverence and respect of the church, it has been tastefully designed as an option for those who do not wish a formal church setting. Conveniently located within the funeral home, it provides a dignified setting for family, friends and the community to gather together and pay tribute to the deceased.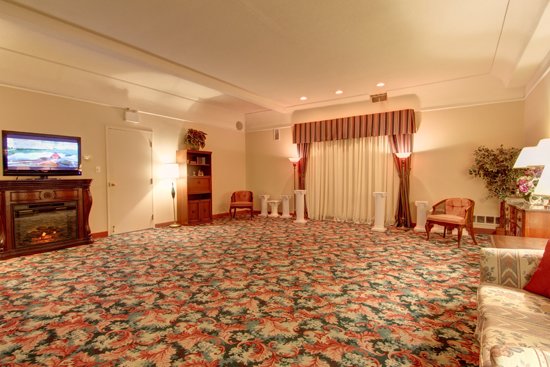 Our Visitation Rooms
Our visitation rooms have been tastefully decorated to ensure comfort and serenity at the time of a loss. Designed to be flexible in their use, our visitation rooms can accommodate everything from a traditional period of visitation - to a more contemporary memorial visitation - to a private family service.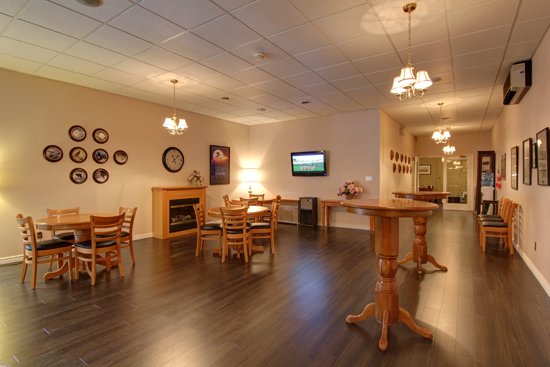 Our Heritage Room
The Heritage Room (conveniently located on the main floor of the funeral home) provides a welcome break to collect your thoughts, or reminisce with others in a more relaxed setting inside the funeral home. There is always hot coffee or tea and refreshments waiting for you. We would like you to feel comfortable when receiving relatives and friends at this time. Our home is yours and our staff will ensure that your relatives and friends are treated with the hospitality that you would extend in a less difficult and emotional time in your own home. The Heritage Room may also be used for after service receptions.