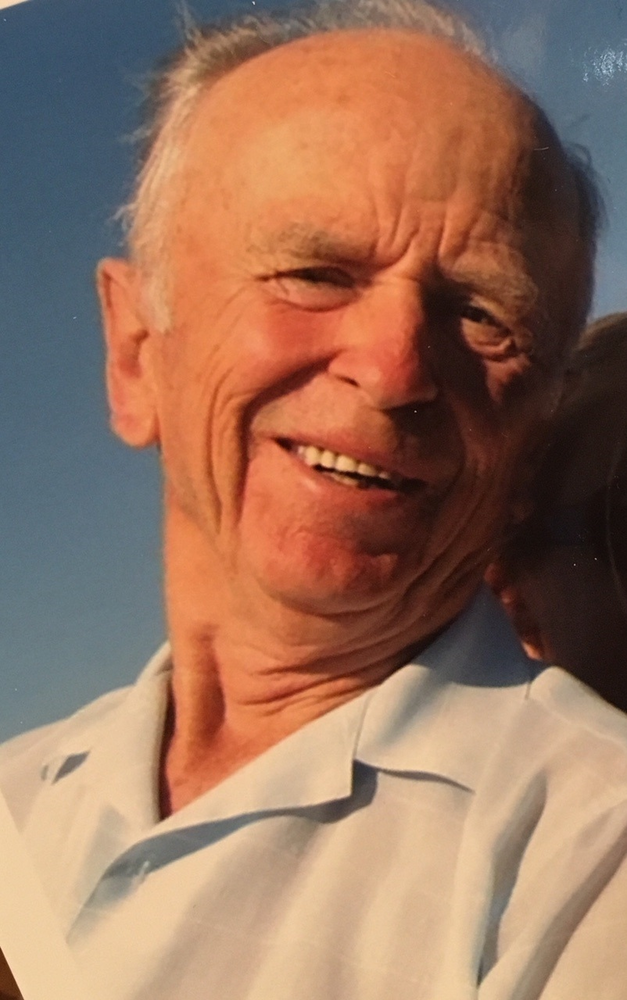 Obituary of William Hermann
1924 - 2018
Bill was always project driven. Through his childhood in Montreal, to adolescence on Willow Avenue in the Beaches area of Toronto, he was always busy. Living with his large family near the lake in Toronto gave Bill all he needed for a happy and industrious life. The workshop in the basement was legendary with many finished projects coming up the stairs, or out the window if the project was too large for the stairs. Always ready for an adventure, he cycled from Toronto to Montreal, hitchhiked to Florida (lots of good story fodder), played hockey and skied endlessly every winter with his siblings.
Bill joined the Royal Canadian Air Force in WW II. While in service, he attended a dance with one date, but met, and later married, the bright and beautiful Margaret Neufeld (1921 - 2011). With Margaret, a new adventure began.
He and Margaret had four children, Brock, Terry (Dick), Grant (Donna) and Tam (Chris). Bill rode the wave of mid-century trailer travel. His fearless sense of adventure took him and his family across Canada and the U.S. in five uniquely styled homemade trailers - each one improving on the previous design. Even if the design wasn't improved, he just really liked building trailers. In the 1970s, he designed and built the family cottage at Buckhorn Lake. It was a family affair, and he loved being our foreman.
The 1980s brought retirement from the Scarborough Board of Education, winters in Florida, summers at the cottage, and another Bill-designed project. With his trusty table saw, and trunk full of tools, Bill and Margaret built a wonderful home in Port Perry where there was always a steady stream of gatherings for family and friends.
Bill's life was defined by projects and family. He was fearless, funny, loved a good debate - he was never wrong, and, whether you were going on a trip, or to the corner store, he had lots of advice on the best (most interesting) routes to take. For Bill, nothing could top hitting the highway.
He leaves his four children, an older sister Marion Frey, grandchildren Brandie, Holly, Jane, Jasper and Rebecca, and great grandchildren Tyler, Skye, Harlow and Hugh, and the many squirrels he was so fond of feeding.