Recommend Sharon's obituary to your friends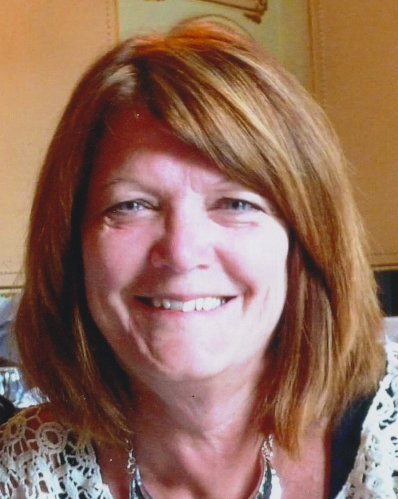 Obituary of Sharon Anne Jocelyn
Sharon Anne Jocelyn–Fink
November 7, 1950 to November 14, 2021
Sharon was born in Montreal and due to her father's job with CN rail she spent her early formative years in Moose Jaw and also lived in Winnipeg. Sharon, her parents and her sister and best friend Eileen enjoyed many camping trips and she had a lifelong love of traveling to new places for some great adventures! Sunny vacations in Mexico, Cuba and Costa Rica were balanced with ski trips to various mountain resorts in Canada and the US. However, her trips to Ireland especially captivated her heart due to her Irish heritage. Sharon married and had two boys Keary and Corey. As a single mom she proudly watched her boys grow from kids to teens to young adults and finally to husbands and fathers. In 1997, Sharon married Rick Fink and gained a daughter, Adrienne. As their three children had their own families, Sharon reveled being a doting and proud grandma to seven grandchildren Bradley, Graydon, Megan, Tyler, Kensie, Victoria and Cailee. All of them brought so much joy and love into her life.
Following retirement Sharon discovered an innate and creative talent and love for painting as she enthusiastically put brush to many, many canvases. Through this new hobby Sharon forged an amazingly strong bond with some other painters and they dubbed themselves "The Painted Ladies". There were many classes and glasses of wine shared as they supported each other in their quest to become better artists.

Unfortunately, cancer struck a deadly blow far too early in her life. During the last six months her dog, Logan, became Sharon's constant companion and canine PSW. It is difficult to put into words how much love and comfort Logan gave to Sharon during this critical time. Sharon had a lifelong love for animals and really enjoyed her morning routine of feeding the chipmunks, squirrels and Blue Jays in her backyard. They will surely miss her early morning whistle to come and get seed and peanuts.

When Sharon was unable to stay at home she moved to Oak Ridges Hospice in Port Perry. Sharon's family was overwhelmed by the caring and compassionate staff and volunteers who looked after Sharon and family during that time.
If desired, donations in Sharon's memory may be made by cheque to the Uxbridge/Scugog Animal Shelter, Lakeridge Foundation (Cancer Centre), or to Oak Ridges Hospice through the Wagg Funeral Home, 216 Queen Street, Port Perry (905-985-2171).
A celebration of her life will be arranged at a later date.
Private arrangements have been entrusted to the
Wagg Funeral Home
216 Queen Street
Port Perry, Ontario, Canada
905-985-2171