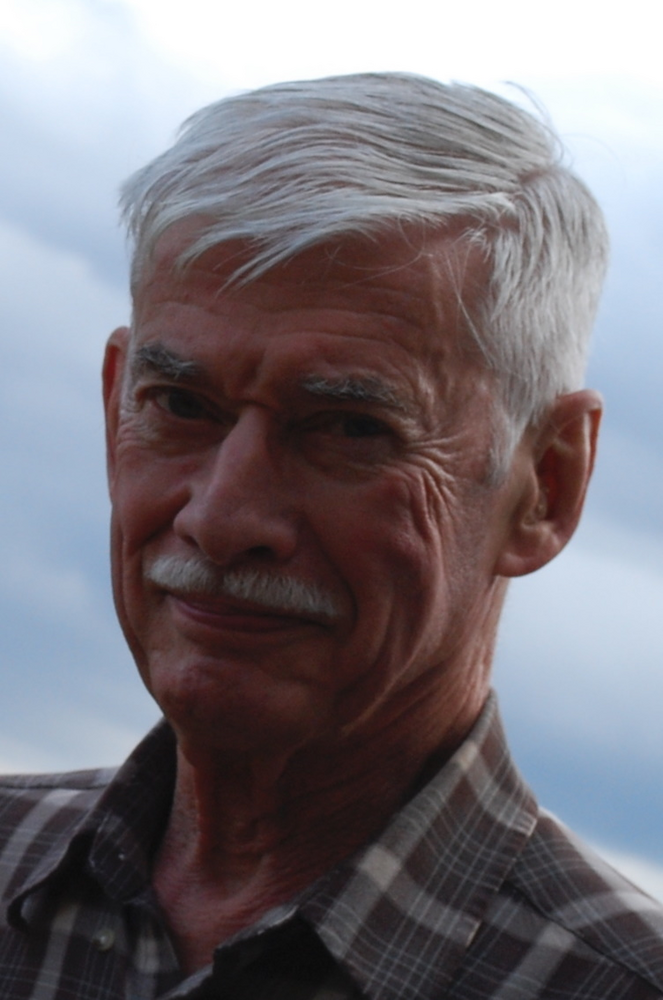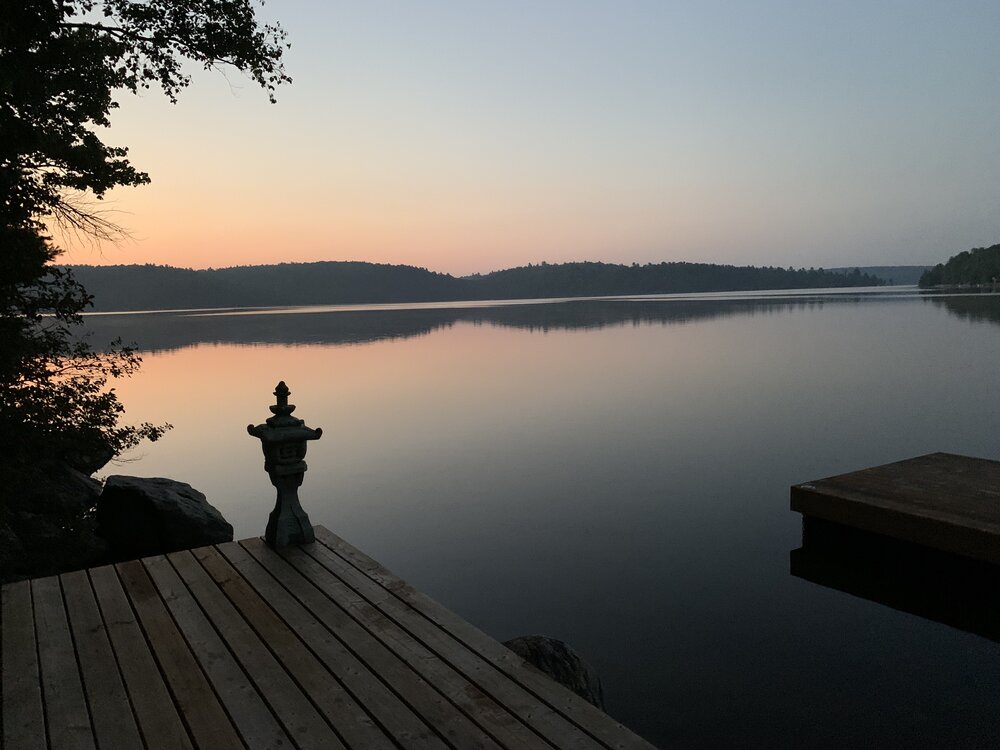 Obituary of Ray Vanderburgh
Clarence Raymond "Ray" Vanderburgh, P. Eng.

Ray Vanderburgh passed peacefully with his children at his side in Orangeville on Monday, February 14, 2022, completing the circle 89 years to the day of his birth. He follows his beloved Nellie (Jane Castel Vanderburgh) and is now surely reunited with her under the full moon.

Ray was born in Toronto and raised in Leaside. He had a lifelong love of airplanes. After graduating Leaside Highschool, he enrolled in University of Toronto's Aeronautical Engineering program. While at U of T, he became a commissioned aeronautical officer through the RCAF Reserve Training Plan and was posted to Aylmer, Ontario in his 3rd summer.

Determined to learn to fly before his posting, Ray signed up for flight school and parked himself at Toronto Island Airport from dawn to dusk each day to take advantage of any available plane and instructor, and without regard for weather conditions. The strategy paid off as he was able to achieve the requisite hours and get his license in two weeks! When asked why he never kept up recreational flying, Ray responded that his real goal was to be a fighter pilot, but his eyesight disqualified him.

He joined De Havilland of Canada in 1955 where he did performance measurement and wind-tunnel and other testing of various aircraft. He also handicapped several air races, including the Women's International Air Race to Cuba.

In 1958, he turned to teaching. Over his 15 years as a teacher of physics, math, and chemistry at Northview Collegiate and Westview High School in North York, he enjoyed mentoring special interest clubs, introducing novel approaches to stimulate learning, and participating in the summer enrichment program. He was named head of physics and science respectively while at Westview.
Disillusionment with the education system led Ray to a successful 3rd career in industrial noise control. He was first exposed to the field while teaching when, one summer, he solved a product design problem that helped a friend get a fledgling business off the ground. He rejoined Vibro Acoustics full time in the late 70's, holding roles in product development, special projects, and global licensing. Ray was proud to have helped the company grow from its initial roots into a global business – and to have contributed to many high-profile noise control projects around the world, including Roy Thompson Hall in Toronto.

Ray and Jane moved to Seagrave in 1988, and it was there that a deep-seated love of community started to become apparent in Ray. It was a pattern that would repeat as they moved through Seagrave, Sarasota, FL, and Peterborough in retirement.
While raising his young family, Ray acquired property and built a cottage on Drag Lake in Haliburton in the 60's. Over the many summers, it was instrumental in instilling a love of nature across the generations and eventually became Ray and Jane's full-time residence in 1999.
The cottage was Ray's special place. It made him very happy to know his children and grandchildren felt the same connectedness to it. He particularly appreciated the sense of community on the lake and, in recent years, enjoyed actively participating in the Haliburton arts scene.

After Jane's passing in 2017, Ray was determined to live on his own at the cottage despite increasing physical challenges. He always had a myriad of design and construction projects on the go and particularly relished the challenge of devising squirrel deterrents for his bird feeders.
While Ray's frustration with the teaching profession altered his career trajectory, his love for teaching remained with him his whole life. There was no problem or design challenge too difficult that couldn't be patiently explained with a pad of graph paper, a No. 2 pencil, a few sketches and/or plot lines, and citation of basic physics principles. Later in life, he enjoyed imparting his knowledge in his volunteer work as a set builder with the Haliburton Highlands Summer Festival Theatre.

Ray leaves behind his children Anthony (Leslie), Daryl (Linda), Adam, and Gillian (Marc); his step-children Christopher (Dawn), Maria (Thomas), and Marc (Gillian); and his grandchildren Dana, Nicholas, Jaime, Sophie, Adam, Jacqueline, Jean-Paul, Tommy, Allie (Adam), and Stephane (Nate). He will also be remembered by his first wife, Alice Foster.

The family wishes to thank the caregivers at Lord Dufferin Centre in Orangeville for their welcoming care and for cultivating a sense of "home" during Ray's winter retreats there in recent years.
A private interment will be scheduled at a future date. In lieu of a visitation or service, the family encourages memories, photos etc. in celebration of Ray's life to be shared on the Tribute Wall.
Donations in Ray's memory may also be made to,
The Canadian War Amps: https://donate.waramps.ca/eforms.aspx?edonate
The Haliburton Highlands Summer Festival: https://www.highlandssummerfestival.on.ca/donate.html
The Headwaters Health Care Centre: https://hhcfoundation.akaraisin.com/ui/donations/donations/start?it=1&amt=50