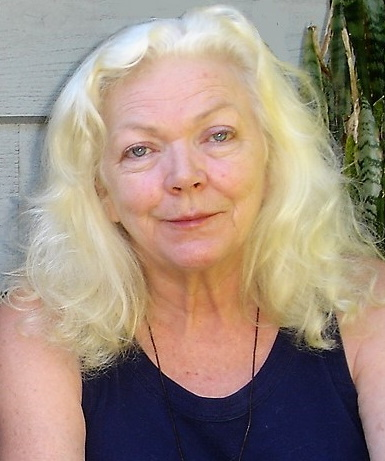 Obituary of Marlyn Ruth Rennie
July 8, 1950 – April 6, 2022
You noticed Marlyn, tall, self-assured, and stylish, when she entered the room. Marlyn Rennie was unconventional, creative, perceptive, intelligent, headstrong, and charming. She was always up for a party but also cherished her privacy and solitude. Throughout her life, Marlyn sought out poets, artists, free-spirits, even fire eaters, in her quest for a Bohemian life. And yet she delighted in English bone china and French provincial furniture.
Born in Oshawa, she grew up in Port Perry, Ont. She studied English literature at U of T but found her calling when she enrolled in the commercial arts program at George Brown College. First employed by Hilroy and later Guaranty Trust, she then became a successful freelance graphic artist and an interior designer.
She loved jazz. She played piano and had a fine singing voice and so none of her many friends were surprised when she married Ray Bryant, a talented American jazz pianist, in 1986. Salome Bey sang at their wedding. They bought a house in Cabbagetown where Marlyn made lifelong friends at the Ben Wicks and Parson's Nose watering holes. But she also loved touring with Ray and meeting her jazz heroes like Harry 'Sweets' Edison, Cecil Taylor and Buddy Tate.
After the marriage ended, Marlyn returned to Port Perry and launched The Genuine Article in an historic building on the main street. She began by selling linens, textiles, and decorative household items and later expanded to include architectural details, design elements and antiques. She loved Canadian hand-crafted items from the traditional to the outrageous. In 1998 she organized a popular Port Perry Jazz Festival. It was an exciting but challenging period for Marlyn running a successful business in her hometown.
In 2008, Marlyn closed up The Genuine Article and retired to her cottage home on Scugog Island with her many beloved cats. Furthering her interest in herbology, she took courses and in her large garden grew an impressive variety of herbs and flowers. In 2018 Marlyn moved back to Port Perry into a house with a swimming pool which she adored. Her joy was short-lived. On April 6, 2022, a month after her diagnosis, Marlyn died of cancer at the Lakeridge Health Centre in Oshawa.
She was an original. Her heartbroken friends and family will miss her deeply.
The daughter of the late Gwendolyn and George Rennie, she is survived by her brother Albert Armour (Sheila), her nieces Kristy Armour (Matt), Tricia Armour Konick (Joey), Alison Moore (Darran), her grand-nieces Olivia and Lily and her grand-nephews Justin and Macen and many dear friends. She was predeceased by her brother Jim Lucas Rennie. A private service and celebration of Marlyn's life will be held in early May. Donations in her memory may be made to any animal shelter organization. Memories, photos and condolences may be shared at www.waggfuneralhome.com