Recommend Dorothy's obituary to your friends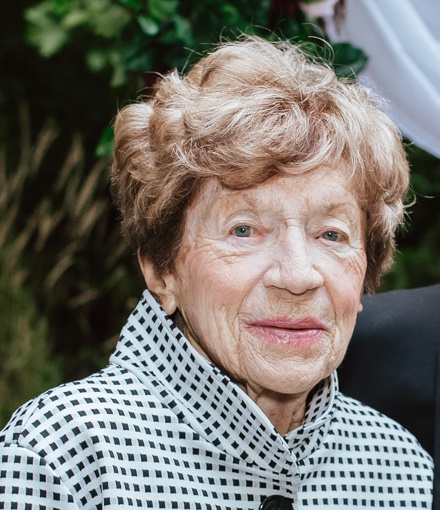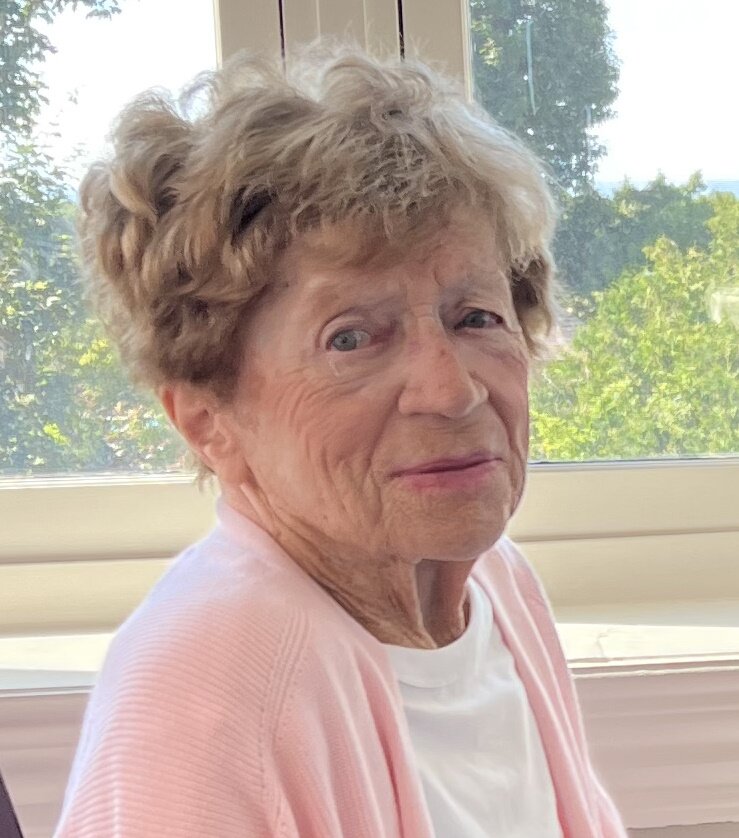 Obituary of Dorothy Isobel Allin
Allin, Dorothy Isobel (nee Gray) "Dot"
It is with great sadness that our family announces the passing of Dorothy Isobel Allin (nee Gray) on Saturday April 22, 2023 in Georgetown, Ontario at the age of 91 years.
Born Doris Isobel Gray in Port Perry, Ontario on September 17, 1931, the youngest of 7 children of Ernest Victor Gray and Lucinda Jane McCabe.
Dorothy is survived by her beloved husband James (Jim) Allin of 62 years, her cherished daughters Lisa Bowen (Jim), and Tracey Allin, grandmother (Nana) to Christopher and Olivia Bowen, by her sisters Verna McQuade and Helen Hovey, and many nieces and nephews. Dorothy was pre-deceased by her parents and her sister Phyllis Neals, Anne Wick and Vera Gray and her brother Elgin Gray.
Dorothy grew up on the family farm on Gray Road in Manvers Township in Durham County. Taught by her older sister Phyllis in the one room school house in Lotus and later attended the Blackstock Continuation School. She worked at Canada Life in Toronto and at Goodyear in Bowmanville where she met her husband Jim. Dorothy was a quiet presence, rarely talking about herself, however when she shared stories of her life they would often include this time spent in Toronto with her sister Verna and friends, living at Willard Hall, a ladies residence for working girls and students run by the Women's Christian Temperance Union (WCTU).
After the birth of her 2 girls, Dorothy and Jim moved to Collingwood for Jim to continue his career at Goodyear. She will be remembered for her generous, kind and loving nature. She truly loved living and raising her family in Collingwood and would often ask those she met where they were from, and when they would ask the same of her, she would say with a smile "Collingwood", "Have your ever been to Collingwood" or remark "You must come to Collingwood."
Her dedication to the lives of her daughters was a testament to her selfless and giving nature. For her girls she provided them the opportunity to play instruments at a young age, Lisa the clarinet and Tracey the trumpet. She also ensured piano lessons and Royal Conservatory training was important. If ever the girls indicated they were bored she would calmly, or sometimes sternly say, "well go practice the piano or read a book." For fun, just some of the many extracurricular activities the girls were involved in included figure skating, Brownies and Girl Guides, gymnastics, cross country and downhill skiing, baton twirling, tennis, the Collingwood Collegiate Marching Band, windsurfing, volleyball, basketball, swimming lessons and lifeguarding.
A member of the Trinity United Church in Collingwood, Dorothy was involved in the UCW and other activities in the congregation.
Dot was an avid baker and cook, gardener and knitter. It was always a treat to be able to enjoy one of her pies and her pinwheel biscuits. Her jars of raspberry, blueberry and blackcurrant jam were loved by all. Dorothy was so generous with her knitting, and her famous wash clothes can be found everywhere in the kitchens of her family and friends.
She especially loved being outdoors and her appreciation for the more practical things in life was one of her many gifts. She loved the warmth of the sunshine and her vegetable garden was her place of joy and solitude. She was always producing healthy food for her children and grandchildren. She made it an often daily routine in the spring, summers and fall going to the many local markets surrounding Collingwood. She knew exactly where to go to find the freshest of everything, sometimes multiple locations in a day to ensure she had the best to share with others. She then ended her day with a swim, sauna, whirlpool and shower. She would always say "I feel like a new person" after the short time she took for herself in the pool.
Dorothy had an artistic nature participating in the many activities the Leisure Time Club in Collingwood offered. The many beautiful crafts and woodworking carvings she created are treasured by her daughters. She took lessons in various activities, even including Tai Chi and swimming taught by her daughters. She enjoyed walking, whether it be downtown or a Sunset Point and then sitting and reading at the Collingwood Library. She was recently asked by one of her many caregivers what she liked to do and her response was simple, "I like to read." She was always seeking out new information she could share with others, and after reading the paper could not leave it without cutting out clippings of interesting things to share with her daughters.
Dorothy was kind, selfless, loving and strong and the life force behind her family.
She appreciated our planet and did everything she could do to ensure she played a small part in conserving it. How lovely and befitting she left us on Earth Day.
Dorothy ensured she checked in daily with those she loved and always had something to share about that day. She remembered birthdays, visited many in nursing and retirement homes until into her 90s. Dorothy was a great listener and never needed to be the one talking in the room. As our cousin Randy said very recently when we spent time at his cottage near Tobermory, "When your Aunt Dot speaks you listen."
Dorothy had such strength throughout her life, never more apparent than within the last 3 years. So many of the dedicated and loving caregivers she encountered would say "I really like your mom"; "she is an amazing person"; "I learned so much from your mom"; "Your mom is one feisty lady."
The family would like to recognize the loving caregivers and health care professionals that spent time and cared for Dorothy and that they do know we thank them from the bottom of our hearts for their tireless support of our mom. To all of Dorothy's family and friends please know she loved you and was always thinking of you especially toward the end of her life.
For Dorothy her daughters rarely left Collingwood without her ensuring she sent a fresh cut rose from her garden, so in closing,
If Roses Grow in Heaven
If roses grow in heaven,
Lord please pick a bunch for me,
Place them in my Mother's arms
and tell her they're from me.
Tell her I love her and miss her,
and when she turns to smile,
place a kiss upon her cheek
and hold her for awhile.
Because remembering her is easy,
I do it every day,
but there's an ache within my heart
that will never go away.
Rest in peace now mom.
A Service to Celebrate the life of Dorothy Allin will be held at the Nestleton United Church Cemetery, in Nestleton on Wednesday, May 3, 2023 at 2 p.m. If desired memorial donations may be made to the Charity of your choice through the WAGG FUNERAL HOME, 216 Queen Street in Port Perry (905-985-2171). Memories, photos and condolences may be left at www.waggfuneralhome.com
Wagg Funeral Home will webcast the funeral ceremony of Dorothy Allin on Wednesday, May 3, 2023 from 1:55 PM.
You can view the ceremony live or on replay at Dorothy Allin Funeral
The ceremony will be available to all without a password.
We would be grateful if you shared the link above with your family and friends.
Graveside Service
2:00 pm
Wednesday, May 3, 2023
Nestleton United Church Cemetery
Proutt Road
Nestleton, Ontario, Canada