Recommend Gordon's obituary to your friends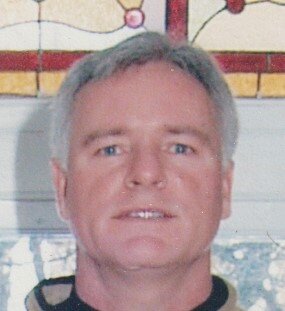 Obituary of Gordon Campbell Scott
FEBRUARY 26, 1958 - SEPTEMBER 18, 2023
Gordon passed peacefully in the light of a late Ottawa afternoon held by his loved ones, expressing with a full heart, his gratitude and his love. He and the family are grateful for the grace and wisdom of MAID and for his cancer Doctors.
He leaves behind his spouse, Shirley Anne, their remarkable children, Geoffrey Owen and Sophie Anne, Ruby the Wonder dog, his father John, his sister Sandy, and his brothers Robert and John, and their families. Most importantly for us, he leaves his legacy of accepting responsibility to help improve the human condition, sharing his and Canada's values around the globe.
Gordon began his career as a Special Education Teacher in Moose Lake, Manitoba and quickly obtained his Masters in Education. He then led Teacher Education Projects for over 100 First Nation communities, helping them to secure, create and develop capacities for self-governance in education and health care.
Gordon then worked for 25 years abroad, mainly with the Canadian International Development Agency, including leading the division delivering the Government of Canada's strategic priorities for international development. Gordon became a Senior Advisor and Executive Director at Global Affairs Canada, and amongst other files, designed and helped implement Commonwealth legacy programs for Commonwealth Heads of Government.
His career path led him to 57 countries, to work with Ambassadors, the UN, and to receive multiple invites to Buckingham Palace to meet with Queen Elizabeth and Commonwealth Prime Ministers. He also earned six nominations for Civil Service Awards.
He will rest in his mother Joan's embrace on top of a beautiful hill in the country. We all imagine her joy.
A Celebration of Gordon's Life will be held on home ice at the Wagg Funeral Home, 216 Queen Street in Port Perry (905-985-2171) on Friday, October 20, 2023 from 2 - 4 p.m. Remembrance speeches around 3 p.m. The family will welcome back friends and family to the Port Perry Legion at 484 Bay Street for light snacks and refreshments.
Gordon asked that if anyone wished to make donations, to please do so at https://indspire.ca/ which invests in the education of First Nations, Inuit and Metis people or at https://ottawa.cmha.ca/get-involved/donate/.
*********
To join us online for Gord's Service please copy and paste the following link into your browser
https://funeraweb.tv/en/diffusions/80691 (It will go live just before Service time)
or click on
The ceremony will be available to all without a password and will be recorded for future viewing.
We would be grateful if you shared the above link with your family and friends.
*********
Visitation
2:00 pm - 4:00 pm
Friday, October 20, 2023
Wagg Funeral Home
216 Queen Street
Port Perry, Ontario, Canada
905-985-2171