Recommend Stewart's obituary to your friends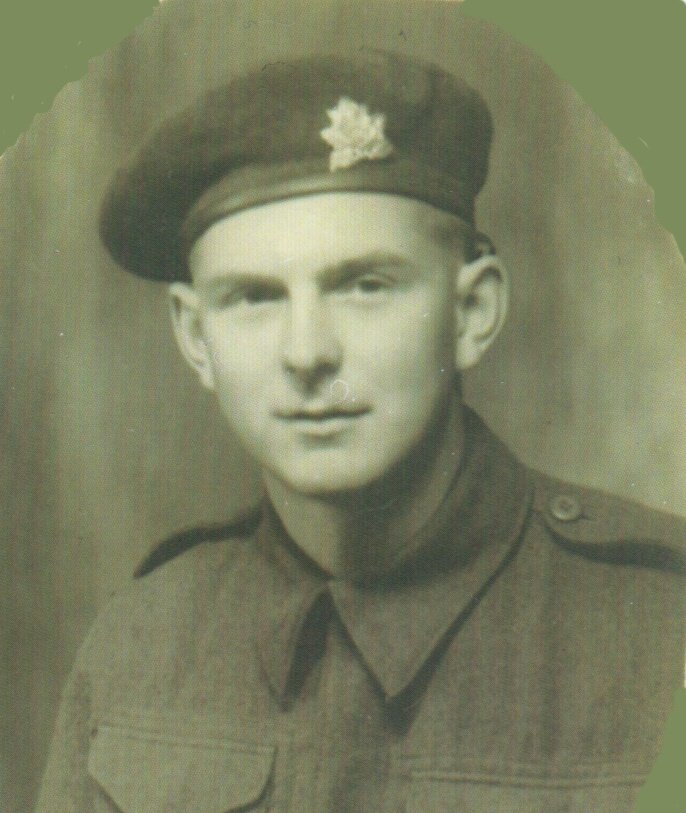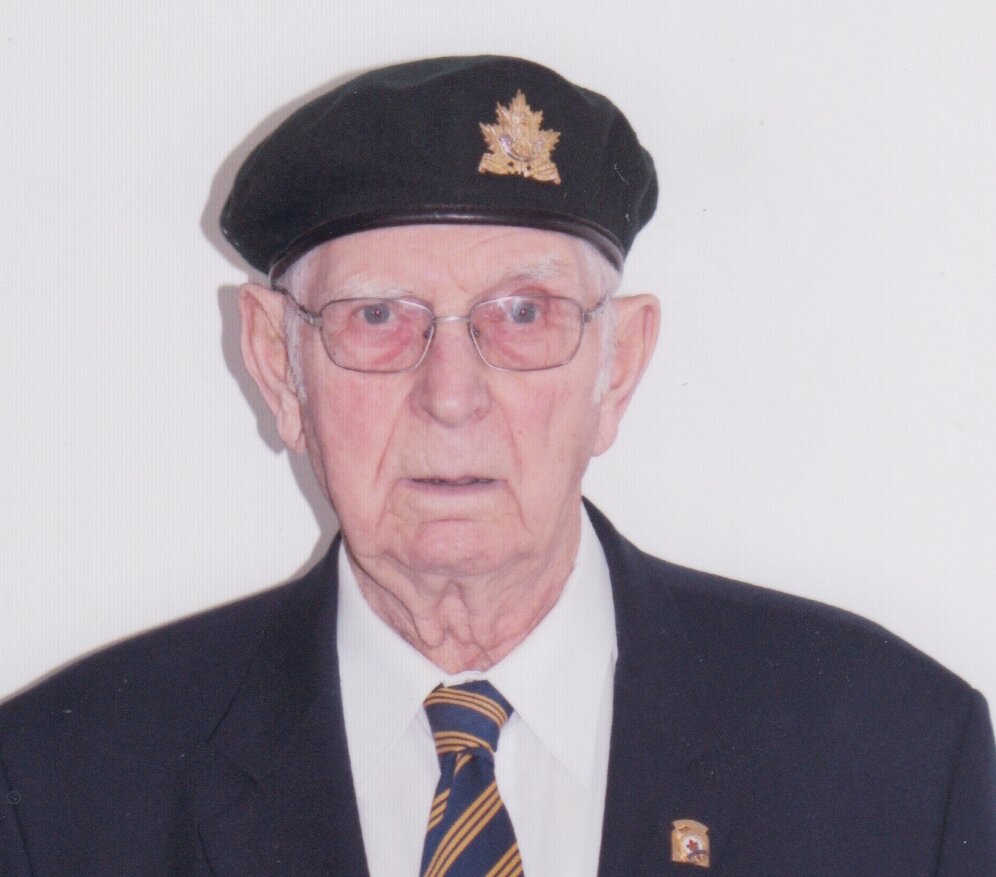 Obituary of Stewart William Bray
It is with great sadness that we announce the passing of Stewart William Bray on Thursday, October 5, 2023 at the age of 101 years & 363 days (almost 102 years) after a long well lived life. Devoted husband to his sweetheart June Muriel Sutcliffe (deceased) for 73 years (Sept. 29, 1945 to Nov. 2018). Cherished father to 7 children, Linda Wagg (Grant), Carol Dayes, David Bray (Doris), Nancy Read, Gordon Bray (Gabriel), Marlene Trewin (Earle) and Barbara Bartle (David -deceased). Admired & respected Grandpa to 19, Great Grandpa to 11 & Great Great Grandpa to 1.
Stewart was born on October 7, 1921, the sixth of 10 children born to John Bray & Maud Cook. He was predeceased by his 9 siblings, Rita Cook, Harold Bray, Dorothy McDiarmid, Jack Bray, Marjorie Bray, Earl Bray, Verna Attwood, Noreen Phillips-Prouse and Jean Lamb. Uncle to many nieces & nephews & a good friend to many of his cousins & acquaintances. He grew up in the Raglan & Prospect area and worked on the family farm on the Ridges north of Raglan. Stewart and his friends also worked throughout Ontario and western Canada doing farm work and picking peaches, often jumping on freight trains like a hobo to get to their next destination. He also worked at Peddlers and some box factories in Oshawa.
Stewart served in World War II from 1943 to 1945 with the Royal Hamilton Light Infantry (RHLI) and he was wounded in France when he stepped on a landmine. He was an active member of the Royal Canadian Legion (Branches 419 Port Perry & 141 Sunderland) for 78 years and he was the Poppy Chairman for 6 years. One proud moment of his military service was being a member of the Guard of Honour for King George VI. He was recently presented with the RHLI Commanding Officer's Coin and a Quilt from Quilts of Valour.
In the Winter of 1948 Stewart & June purchased the farm next door to his parents on the Ridges and farmed until 1988 (40 years) when they sold the farm to Gordon and Gabriel. They then lived in Sunderland for 18 years, Port Perry for 15 years and The Court at Brooklin Retirement residence for 2.5 years. Stewart also worked at General Motors for 31.6 years. After a short retirement he then worked for the City of Oshawa as a weed inspector, delivered mail, was a handyman for Trewin Farm Equipment, helped out at the family farm and did volunteer work driving people to hospital appointments. Stewart & June enjoyed travelling throughout Canada, the USA (usually with their children & grandchildren), England, Scotland and Europe. He also enjoyed dancing with June and playing euchre and cribbage with family & friends. The most important thing to them was spending time with their family and attending many events involving their children & grandchildren. Stewart's legacy will live on in the memories of his family.
The Family of Stewart Bray will receive friends at the WAGG FUNERAL HOME, 216 Queen Street in Port Perry (905-985-2171) on Wednesday, October 11th from 6 – 8 p.m. and Thursday, October 12, 2023 from 10:30 - 11:30 a Service to celebrate his life will be held in the Chapel at 11:30 a.m. Interment Pine Grove Cemetery, Prince Albert. A reception will follow at the Port Perry Legion. In lieu of flowers, donations may be made to War Amps Canada, the Royal Canadian Legion Branch 419 Poppy Fund, or the Port Perry Hospital Foundation. Memories, photos and condolences may be left at www.waggfuneralhome.com
*********
To join us online for Stewart's Service please copy and paste the following link into your browser
https://funeraweb.tv/en/diffusions/80500 (It will go live just before Service time)
or click on
The ceremony will be available to all without a password and will be recorded for future viewing.
We would be grateful if you shared the above link with your family and friends.
*********